The businesses below have expressed support for earned sick days.
The state and local campaigns differ in their legislative nuances but share the common goal of establishing a minimum standard for sick days. Businesses listed under particular campaigns have signed on in support of those campaigns' proposed legislation.
In states where a campaign has not yet launched, listed businesses have expressed support for the idea of public policies in which employees earn sick days without losing wages.
Businesses are encouraged to sign on as supporters of the federal earned sick days legislation.
Four states and over a dozen cities and counties have already passed earned sick days legislation, and campaigns are underway in several more jurisdictions around the country.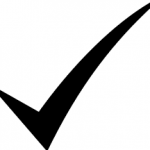 = paid sick days law enacted
State and Local Campaigns
Location
Business Name
City, State
Enacted
California
California Campaign
 
Oakland Campaign
Art House
Oakland, CA
Cafe Gabriela
Oakland, CA
Call Socket/San Francisco Regional Center
Oakland, CA
Hands Helping Hands, Inc.
Oakland, CA
Simply Bliss Catering & Events
Oakland, CA
Venga Paella Restaurant
Oakland, CA
San Diego Campaign
 
Art Produce
San Diego, CA
Broke Girls' Coffee Bistro
San Diego, CA
Give Something Back Office Supplies
San Diego, CA
Intellicare Direct
San Diego, CA
JV Bags and More
San Diego, CA
Milestone Running
San Diego, CA
Mimi & Red Boutique
San Diego, CA
Modern Times Beer
San Diego, CA
Ochoa Legal Group
San Diego, CA
Progress South Park
San Diego, CA
Tall grass pictures LLC
San Diego, CA
Ten Page Memo LLC
San Diego, CA
Voice and Video Rentals
San Diego, CA
The Moore Firm
San Diego, CA
Blackbird Ventures
San Diego, CA
San Francisco Campaign

 
Zazie
San Francisco, CA
Blue Bottle Coffee
San Francisco, CA
Bi-Rite Market
San Francisco, CA
Mission Pie
San Francisco, CA
                           RETURN TO TOP
Colorado

Colorado Campaign

4 Degrees Inc.
Denver, CO
AM760 Colorado's Progressive Talk
Denver, CO
Aztlan Itza
Denver, CO
Aztlan Itza Ice Cream
Denver, CO
Bayaud Enterprises
Denver, CO
Bicycle Doctor
Denver, CO
Blackwell Communications LLC
Castle Rock, CO
Boulder Psychotherapists Guild, Inc
Boulder, CO
Brave New World
Denver, CO
C&D Printing
Denver, CO
Canary's ChildCare
Denver, CO
Cannon Learning Center
Aurora, CO
Chances Grill
Denver, CO
Crossfit Broadway
Denver, CO
Denver SEO, Inc
Denver, CO
Djuna
Denver, CO
Dorothy's Daycare Services
Denver, CO
Early Success Academy Child Care Center
Denver, CO
Edgeworks
Denver, CO
Fashion Denver
Denver, CO
Florence Child Care Home
Denver, CO
Gate City Moving
Denver, CO
Gracie's LLC
Denver, CO
Grower's Organic
Denver, CO
Herbs and Arts
Denver, CO
Highland Smiles
Denver, CO
IKON Public Affairs
Denver, CO
Jackson and Goldstine
Denver, CO
King and Gerisen LLP
Denver, CO
Lil Tot's Child Care Center, Inc.
Denver, CO
Lubner Law Office
Denver, CO
Mercury Cafe
Denver, CO
Meyer Law Office, P.C.
Denver, CO
MobilizeUS
Adams County, CO
Mutiny Now!
Denver, CO
New Millennium Preschool Center
Denver, CO
Orange Circle Films
Denver, CO
P&L Printing
Denver, CO
Park Hill Project Management
Denver, CO
Parsley
Denver, CO
Ripple Creek Business Solutions Inc
Denver, CO
Rugenia Hendricks Child Care
Aurora, CO
Sixth Sun Consulting
Denver, CO
Tania Zorrilla Images
Denver, CO
Train Star
Lakewood, CO
Transformative Alliances, LLC
Denver, CO
Clinica Dental Latina
 Aurora, CO
                           RETURN TO TOP
Connecticut
Connecticut Campaign
 
Walker Systems Support
Farmington, CT
Pond House Cafe
Hartford, CT
New Standard Institute
Milford, CT
Queue, Inc.
Stratford, CT
Petonito's Pastry Shop
East Haven, CT
                           RETURN TO TOP

District of Columbia

D.C. Campaign
 
Amalgamated Bank
Washington, D.C.
Busboys and Poets
Washington, D.C.
Community IT Innovators
Washington, D.C.
Eatonville Restaurant
Washington, D.C.
Flava
Washington, D.C.
Inspire BBQ
Washington, D.C.
James & Hoffman, P.C.
Washington, D.C.
Pleasant Pops
Washington, D.C.
Operation Eatery
Washington, D.C.
Politics and Prose
Washington, D.C.
The Wydown Coffee Bar
Washington, D.C.
Washington Cable Systems
Washington, D.C.
American Sustainable Business Council
Washington, D.C.
                           RETURN TO TOP
Florida
Orange County Campaign
All-Radio Rentel
Orlando, FL
Barr Creative Services
Orlando, FL
Dandelion Cafe
Orlando, FL
DVZ PC
Orlando, FL
Food, Health, Safety
Orlando, FL
Heroux Home Improvement
Orlando, FL
Imperial Sales and Leasing
Orlando, FL
M&A Integrated Services
Orlando, FL
Nuchia Foods
Orlando, FL
Parramore Pre-Learning Academy
Orlando, FL
Scihigh, Inc
Orlando, FL
Shayan Elahi P.A.
Orlando, FL
Taste Restaurant
Orlando, FL
Three Star Flea Market
Orlando, FL
Virgin Olive Market (closed)
Orlando, FL
Miami Campaign
Tap Tap Restaurant
Miami, FL
Printing on the Mark
Miami, FL
St Fort Funeral Home
Miami, FL
ACC Insurance Brokers
Miami, FL
Garcia Wholesale & Export, Inc.
Miami, FL
rbb Public Relations
Miami, FL
Pax Villa Funeral  Home
Miami, FL
                           RETURN TO TOP
Georgia*
Atlanta Campaign
Edge Solutions, LLC
Alpharetta, GA
Senior Connections, Inc.
Atlanta, GA
Kaiser Dough and Pizza Concepts
Atlanta, GA
Richard Wittschiebe Hand Architectural Firm
Atlanta, GA
Delta Air Lines
Atlanta, GA
Oglethorpe Presbyterian Preschool
Atlanta, GA
Government Contractors Association, Inc.
Atlanta, GA
* = The Family Care Act would enable people to use their earned sick time to care for loved ones.
                           RETURN TO TOP
Chicago Campaign
Dimo's Pizza
Chicago, IL
The Insurance People
Chicago, IL
North Side Community Federal Credit Union
Chicago, IL
Trilogy Interactive LLC
Chicago, IL
                           RETURN TO TOP
Maryland
Maryland Campaign
United States Women's
Chamber of Commerce
Washington, DC
Charmington's
Baltimore, MD
Beadazzled
Baltimore, MD
Montgomery Village Eye Center, Inc.
Gaithersburg, MD
Learning Center Management
Bowie, MD
Busboys and Poets
Hyattsville, MD
                           RETURN TO TOP
Massachusetts
Massachusetts Campaign
 
Boston Children's Hospital
Boston, MA
Partners HealthCare
Boston, MA
Boston Medical Center
Boston, MA
Steward Health Care
Boston, MA
Nantucket Air
Barnstable, MA
Agmednet
Boston, MA
Broadside Books
Northampton, MA
Charles Group Consulting
Boston, MA
Equal Exchange
West Bridgewater, MA

Tech Networks of Boston
Boston, MA
Cambridge Brewing Co.
Cambridge, MA
Cape Air
Hyannis, MA
Grenier Print Shop
Jamaica Plain, MA
Byggmeister Associates
Newton, MA
Albertine Press
Somerville, MA
Flagraphics Inc.
Somerville, MA
Taza Chocolate
Somerville, MA
Dean's Beans
Orange, MA
Odyssey Book Shop
South Hadley, MA
Boyds Direct
Stoneham, MA
South Mountain Company
West Tisbury, MA
Bagel Alley
Westford, MA
                              RETURN TO TOP
New Jersey
New Jersey Campaign
Foley- Waite Associates
Bloomfield, NJ
Fast Photo Plus
Elizabeth, NJ
B. Beamesderfer Gallery
Highland, NJ
S2 Associates International
Holmdel, NJ
Carolyn Dorfman Dance Company
Plainfield, NJ
Son Light Pediatrics
Willingboro, NJ
Sweet Retreat Boutique
Newark, NJ
Sandkamp Woodworks
Jersey City, NJ
ARTISIN
Newark, NJ
Porta Print Publishing
Newark, NJ
Minuteman Press
Newark, NJ
Gallerie Hudson
Jersey City, NJ
Kanibal Home
Jersey City, NJ
Camden Print Works
Camden, NJ
Helen's Pizza
Jersey City, NJ
East Orange Chamber of Commerce
East Orange, NJ
Knuckle Sandwich
Trenton, NJ
State St Barbershop
Trenton, NJ
Just a Little Something
Trenton, NJ
Springview Pharmacy
Irvington, NJ
IHOP
Irvington, NJ
Rodney Alexander Designs
Irvington, NJ
Eastside Mags
Montclair, NJ
Vital
Montclair, NJ
Bluestone Coffee CO.
Montclair, NJ
Doin Dishes
Montclair, NJ
RC Plumbing Supplies & Hardware
Passaic, NJ
All Court Printing & Apparel
Passaic, NJ
Bicicletas de Passaic
Passaic, NJ
B&C Clothing
East Orange, NJ
Olive May Health Foods
East Orange, NJ
Irving Pharmacy
Paterson, NJ
Fabio's Pharmacy
Paterson, NJ
Main Fair Pharmacy
Paterson, NJ
                           RETURN TO TOP
New York
New York City Campaign
 
Jorgy's Things
Brooklyn, NY
La Flor Fashion
Brooklyn, NY
Roseangie Deli!
Brooklyn, NY
Telcel Mobile
Brooklyn, NY
Esmeralda's Restaurant
Brooklyn, NY
Mary's Florist
Bushwick, NY
Rolos Bakery
Bushwick, NY
Wyckoff 99c & Hardware
Bushwick, NY
Don Francisco Restaurant
Corona, NY
Terraza 7 Train Cafe
Elmhurst, NY
NHS Jackson Heights Supply
Jackson Heights, NY
Expresso 77
Jackson Heights, NY
JAC Pharmacy
Jackson Heights, NY
Oxium Copy and Print Center
Jackson Heights, NY
La Palapa
Manhattan, NY
Lima's Taste
Manhattan, NY
One If By Land
Manhattan, NY
Palo Santo Restaurant
Park Slope, NY
Centro Naturista Amalia
Queens, NY
Glory Shoes
Queens, NY
Los Potrillos
Staten Island, NY
New York Dance Company
Staten Island, NY
Star Bright Laundry
Staten Island, NY
Salon Parisien
Woodside, NY
Woodside Medical Office
Woodside, NY
Ally Fashion
Brooklyn, NY
Arianny Variety Store
Brooklyn, NY
Baybo's Photo
Brooklyn, NY
Botanica Santeria Magic
Brooklyn, NY
Brothers Fire Doors
Brooklyn, NY
Burger it up!
Brooklyn, NY
Bushwick Bicycle Shop
Brooklyn, NY
Celene's Thrift
Brooklyn, NY
Elegant Thrift
Brooklyn, NY
EZ Tax Services of New York Inc.
Brooklyn, NY
Joan Cellular Center Inc
Brooklyn, NY
Mary's Jeans
Brooklyn, NY
Mendoza Grocery
Brooklyn, NY
Nat's Hardware
Brooklyn, NY
New Sosa Electronics
Brooklyn, NY
Pede Deli Corp
Brooklyn, NY
Rosangie Deli
Brooklyn, NY
Sol de Quisqueya
Brooklyn, NY
Super Star Deli
Brooklyn, NY
Taqueria Izucar
Brooklyn, NY
Tundra Dey Grocery
Brooklyn, NY
Vianey and Vero Mexican Deli
Brooklyn, NY
VYJ Deli Grocery
Brooklyn, NY
LD Remodeling Contractors Inc.
Forest Hills, NY
Greater Harlem Chamber of Commerce
Harlem, NY
Maram Pharmacy and Surgicals
Jackson Heights, NY
Mi Bella Puebla
Jackson Heights, NY
Harlem Business Alliance
New York, NY
Intracommunities Inc.
New York, NY
National Association of Women Business Owners
New York, NY
NY Women's Chamber of Commerce
New York, NY
Aqui en Mi Bella Puebla
Queens, NY
Cosmetic Dental Institute
Queens, NY
Navarro Realty
Queens, NY
Plaza del Sol Family Health Center
Queens, NY
The Law Offices of Bryan Pu-Folkes
Queens, NY
Graco Services Corp.
Sunnyside, NY
Korean_American Small Business Service Center
New York, NY
Small Business Congress
New York, NY
Small Businesses United
New York, NY
USA Latin Chamber of Commerce
New York, NY
                  RETURN TO TOP
Oregon
Portland Campaign
 
Abacus Energy Solutions, LLC
Portland, OR
Albina Construction, LLC
Portland, OR
Anvil Media
Portland, OR
Chick of All Trades
Portland, OR
Commercial Energy Consulting
Portland, OR
Creighton & Rose, PC, Attorneys at Law
Portland, OR
Eleek, Inc.
Portland, OR
Faison Energy Solutions
Portland, OR
FMYI
Portland, OR
gDiapers
Portland, OR
Grain & Gristle
Portland, OR
Green Building Services
Portland, OR
Green Hammer: Design, Build, Energy
Portland, OR
Hawthorne Auto Clinic
Portland, OR
Integra Telecom
Portland, OR
Milagros Boutique
Portland, OR
Mirador Community Store
Portland, OR
Morel Ink
Portland, OR
Neil Kelly
Portland, OR
Oregon Law Center
Portland, OR
Paloma Clothing
Portland, OR
People's Co-Op
Portland, OR
Pine State Biscuits
Portland, OR
Recess Wellness
Portland, OR
Rose City Mortgage
Portland, OR
Seven Corners Cycles
Portland, OR
Sisters of the Road
Portland, OR
Sustainable Solutions Unlimited, Inc.
Portland, OR
Tanner Goods
Portland, OR
Tenrec, Inc.
Portland, OR
The Swift Collective
Portland, OR
Tom Dwyer Automotive
Portland, OR
Trovi
Portland, OR
Urban Timberworks
Portland, OR
Zenana Spa & Wellness Center
Portland, OR
                           RETURN TO TOP
Pennsylvania
Philadelphia Campaign
 
Amrita Yoga
Philadelphia, PA
Atiya Ola's Spirit First Foods
Philadelphia, PA
Best Nest, Inc.
Philadelphia, PA
Childspace CDI
Philadelphia, PA
Childspace Day Care- Mt. Airy
Philadelphia, PA
Childspace Too
Philadelphia, PA
Childspace West
Philadelphia, PA
El Fuego
Philadelphia, PA
Enon Coulter Community Development Corporation
Philadelphia, PA
Giovanni's Room
Philadelphia, PA
Kiddie Kare
Philadelphia, PA
Kids Are People
Philadelphia, PA
Lil' Pop Shop
Philadelphia, PA
New World Association
Philadelphia, PA
Olive Dance Theater
Philadelphia, PA
Pizza Brain
Philadelphia, PA
Porters Day Care and Educational Center
Philadelphia, PA
Pratt Street Learning Center
Philadelphia, PA
Providence Center
Philadelphia, PA
Spear Wildeman
Philadelphia, PA
The Law Office of Spear Wilderman
Philadelphia, PA
Wired Beans Cafe
Philadelphia, PA
Woodlands Community Apiary
Philadelphia, PA
Pittsburgh Campaign
 
Bar Marco
Pittsburgh, PA
Constellation Coffee
Pittsburgh, PA
The Livermore
Pittsburgh, PA
La Gondola
Pittsburgh, PA
Optimus Technologies
Pittsburgh, PA
                           RETURN TO TOP
Vermont
Vermont Campaign
Action Circles
Montpelier, VT
The Alchemist
Waterbury, VT
All Earth Renewables
Williston, VT
All Mighty Peaks Painting
Williston, VT
American Classics
Hartford, VT
Amy's Bakery Arts Cafe
Brattleboro, VT
Andrea's Hair Salon
Norwich, VT
Andy's Dandy's
Richmond, VT
Annette's Preschool
Hinesburg, VT
Antique Junction
Hartford, VT
Appletree Learning Center
Stower, VT
The Aqua Realm
St. Johnsbury
Bailey Road
Montpelier
Bakkerij Krijnen
Bennington, VT
Belgen Cycles
Richmond, VT
Black River Produce
Springfield, VT
Bob White Systems
Royalton, VT
The Bookmobile
Rutland, VT
Bouchard-Pierce
Colchester, VT
Breezy Hill Marketing
Richmond
Bristol Tours
Bristol, VT
Brown Cow Cafe
Bennington, VT
Burlington Business and Professional Women
Burlington, VT
Cabot Village Store
Cabot, VT
Castleton Crackers
Castleton, VT
Chapman's Store
Fairlee, VT
Chris Fucci Associates
Rutland, VT
Chroma
Wesminster, VT
Chuck's Bikes
Morrisville, VT
Church Hill Landscapes
Charlotte, VT
Clear Water Filtration
Warren, VT
The Courtyard Marriott
Burlington, VT
Coyote Moon
Bellows Falls, VT
CX Associates
Burlington, VT
Diamond Hill Store
Danville, VT
Ebeneezer Books
Johnson, VT
Emerald Rose Gifts
Bristol, VT
EngVT
Richmond, VT
Everyone's Books
Battleboro, VT
Evolution Physical Therapy and Yoga
Burlington, VT
Exile on Main Street
Barre, VT
Fairview Consulting
Rutland, VT
The Frame Game
South Burlington, VT
Galanes Vermont Shop
Battleboro, VT
Grakles
Barre, VT
Gringo Jacks
Manchester Center, VT
Gustav Studio
Norwich, VT
Happy Hands
Battleboro, VT
Harry's Hardware Store
Cabot, VT
Hen of the Wood
Burlington, VT
Honey Lights
Bristol, VT
Hotel Vermont
Burlington, VT
Hurricane Flats Farm
South Royalton, VT
In the Moment Records
Brattleboro, VT
Jim Parker Air Shows
Warren, VT
Just the Place
St. Albans, VT
K.C.'s Bagel Cafe
Waterbury, VT
Lampscapes
Hartford, VT
Lil' Britain
Bennington, VT
LineSync Architecture
Wilmington, VT
L.N. Consulting
Winooski, VT
The Mad Taco
Montpelier, VT
Main Street Landing
Burlington, VT
Marketing Partners
Burlington, VT
Metolius Natural Medicine
Hartford, VT
Moose River Lake and Lodge
St. Johnsbury, VT
Mule Bar
Winooski, VT
Mystery on Main Street
Brattleboro, VT
Northshire Bookstore
Manchester Center, VT
Onion River Sports
Montpelier, VT
Oodles Boutique
Hartford, VT
Outdoor Gear Exchange
Burlington, VT
The Owl's Nest
Bennington, VT
The Pet Cage
Rutland, VT
Physician's Computer Company
Winooski, VT
Power Play Sports
Morrisville, VT
Puma Consulting and Coaching
Danville, VT
Pret-A-Porter
Stowe, VT
Recycled Reading of Vermont
Bristol, VT
Red Hen Bakery
Middlesex, VT
Renewable NRG Systems
Hinesburg, VT
Robinson Hardware
South Hero, VT
Rue Saint Paul Salon
Burlington, VT
Scavenger
Hartford, VT
The Shoe Horn
Montpelier, VT
Sillman Massage and Bodywork
Burlington, VT
Son of a Birch Rustic Gifts
Barre, VT
Starcat Books
Bradford, VT
The Studio Store
Johnson, VT
Sunshine Boutique and Jewelers
St. Johnsbury, VT
Tallulah's Antiques
Wilmington, VT
Tamarack Media
Burlington, VT
Tattersall's Clothing Emporium
Rutland, VT
Taylor Farm
Londonderry, VT
Theseus Advisors
Burlington, VT
Three Penny Tap Room
Montpelier
Three Squares Cafe
Vergennes, VT
TownePlace Suites
Burlington, VT
True Tattoo
St. Albans, VT
TruexCullins
Burlington, VT
Vacutherm
Warren, VT
Vermont Creamery
websterville, VT
Vermont Energy Investment Corporation
Burlington, VT
Vermont Nut Free Chocolates
South Hero, VT
Vitality Vending
Burlington, VT
Video Unlimited
Rutland, VT
Webskillet Cooperative
Burlington, VT
Westport Hospitality
Burlington, VT
Westview Investment Advisors
Burlington, VT
What a Yarn
St. Albans, VT
White & Burke
Burlington, VT
White River Yarns
Hartford, VT
Windham Antique Center
Bellows Falls, VT
Yarn and Yoga
Bristol, VT
Yogarama Athletica
Burlington, VT
ZuZu's
Norwich, VT
                           RETURN TO TOP
Washington
Washington Campaign
 
Seattle Campaign
 
RJ Richards Construction Enterprises
Everett, WA
5 Point Cafe
Seattle, WA
Belltown Inn
Seattle, WA
Big Mario's Pizza
Seattle, WA
Can Can
Seattle, WA
Central PT & Fitness
Seattle, WA
Chalkbox Creative
Seattle, WA
Cozi
Seattle, WA
Cupcake Royale
Seattle, WA
FRED Wildlife Refuge
Seattle, WA
Fuel Coffee
Seattle, WA
Girlie Press
Seattle, WA
High 5 Pie
Seattle, WA
Hillside Quickie
Seattle, WA
King's Hardware
Seattle, WA
Kohl Construction
Seattle, WA
Linda's Tavern
Seattle, WA
Molly Moon's Homemade Ice Cream
Seattle, WA
Oddfellows
Seattle, WA
Perennial Tea Room
Seattle, WA
Phinney Estate Law
Seattle, WA
Plum Bistro
Seattle, WA
Reid Case Management
Seattle, WA
Sage Bakery & Cafe
Seattle, WA
Salvadorean Bakery
Seattle, WA
Sequoia In-Home Care
Seattle, WA
Smith
Seattle, WA
Tutta Bella Neapolitan Pizzeria
Seattle, WA
Vulcan Knife LLC
Seattle, WA
Wallingford Pediatrics
Seattle, WA
Tacoma Campaign
 
Baner & Baner Law Firm
Tacoma, WA
Dowd's BBQ
Tacoma, WA
El Antojo
Tacoma, WA
El Pulgarcito
Tacoma, WA
El Rinconcito
Tacoma, WA
El Saboroso
Tacoma, WA
La Fondita
Tacoma, WA
La Tiendita Los Guerreros
Tacoma, WA
MC Construction Consultants, Inc.
Tacoma, WA
Pacific Grill
Tacoma, WA
Positive Approach Dog Training & Daycare
Tacoma, WA
Proctor Chiropractic
Tacoma, WA
Quickie Too
Tacoma, WA
Tacoma Food Co-op
Tacoma, WA
Tinkertopia
Tacoma, WA
Uncle Thurm's Soul Food
Tacoma, WA
                           RETURN TO TOP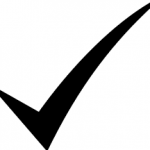 = paid sick days law enacted